F.M. Golson
Elementary
"Gopher Good News"
Dr. Jennifer Hawthorne, Principal
Mr. Steven DeWitt, Asst. Principal
September 29, 2015
Purpose Statement:
F. M. Golson Elementary: Building Foundations for Academic Success
Two Weeks Left in this 9 Weeks
Parents, there are two weeks left this 9 weeks to bring up grades, make AR goals, etc. The end of the 9 weeks is next Friday, October 9th.
Mrs. T. Smith Allison Jerkins
Mrs. White Makalah Bell
Ms. Baggett Amari English
Ms. Beard Ansoneo Smith
Mrs. Brooks Tyanna Gibson
Mrs. DeBolt Zakariah Calhoun
Mrs. Garcia Melissa Francisco
Mrs. Grimsley Bowen Barber
Ms. Hall Alex Hamm
Mrs. Hill Aydan Walker
Ms. Lockhart Sabe Wester
Mrs. A. Mathis Mason Hill
Mrs. Ja. Nolen Kelsi Jenkins
Mrs. Rooks Adrienne Shelfer
Mrs. Solomon Elani Woodert
Mrs. J. Ward Layla Tharp
Mr. D. Williams Jace Crawford
Mrs. H. Davis Justyce Brunson
Golson Students of the Week
For August 31-September 4
Ms. Bollinger Arabella Jones
Mrs. Calloway Jaden Vickery
Mrs. Golden Jace Young
Mrs. A. Green Connor Wilson
Mrs. Hanstine Qa'Taizeyon Kirksey
Mrs. Jenkins Cortney Nelezen
Mrs. Lockey Claire Burgess
Mrs. B. Mathis
Ms. E. Mathis Jaliya Reynolds
Ms. Plant Ivan Chorak
Mrs. Powell Joshua Vickery
Mrs. Uchebo Sybil Franklin
Mrs. K. Williams Navaeh Johnson
Mrs. M. Williams Treyson Harvey
Mrs. Blaylock Aniah Miley
Ms. Bryan
Mrs. Caynor EShiya Gilbert
Mrs. Durham Lauren DeLoach
Mrs. Engstrom Ahmaad Bush
Mrs. Everett Aiden Glisson
Mrs. C. Green Dalton Arroyo
Mrs. Johnson David Baber
Ms. McLane Shaun Santiago
Mrs. Mitchell Joshua Redmon
Mrs. O'Pry Zurie Walker
Mrs. A. Smith Gabriyl Smith
4258 Second Ave.
Marianna, FL
32446
(850) 482-9607
Cooking Club Photos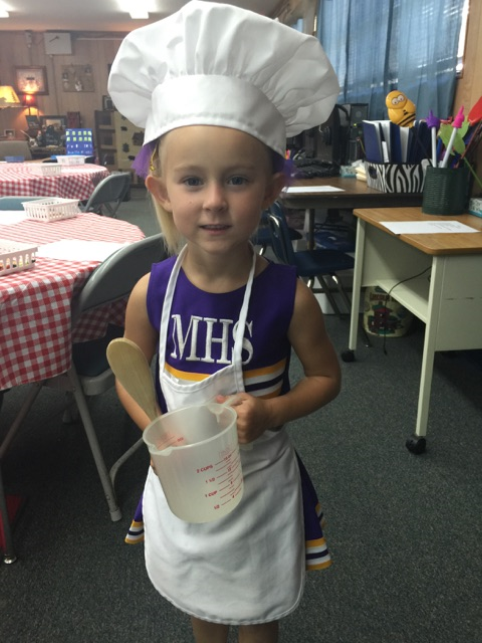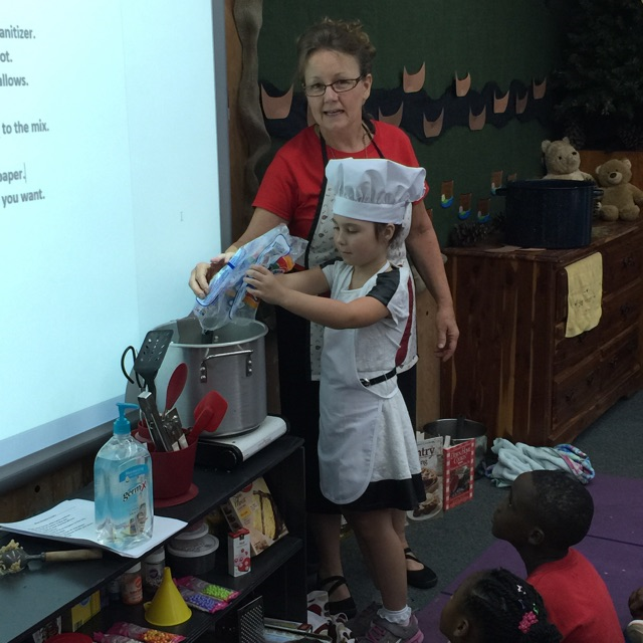 Sharing some pictures from our Friday Clubs! Kids are learning about measurement, reading directions, etc., and they are having fun while doing it in the cooking club!
Coming Events
Sept. 30 Dad's Bring Their Kids to School Day
Oct. 8 Fall Picture Retakes
Oct. 9 End of the 1st 9 weeks
Oct. 16 Football Tattoos $1.00
Oct. 20 Report Cards
Oct. 21 No School—Inservice for Teachers
Oct. 22-23 No School—Fall Break
Oct. 29 Kindergarten Field Trip to Landmark Park
Oct. 30 Halloween Tattoos $1.00
Students may wear costume
Nov. 2 Parent Night at 5:30 p.m.
Nov. 6 Football Tattoos $1.00
Nov. 12 Holiday Pictures
Nov. 17 Progress Reports
Nov. 20 Football Tattoos $1.00
Nov. 23-27 Thanksgiving Break
Dec. 18 End of 2nd 9 weeks
Dec. 21 Begin Holiday Break
Parents, please remember that tablet fees are past due. If you have not paid your $10.00 tablet fee for this semester, you are not insured if something were to occur with your child's tablet. Please pay the $10.00 to your child's teacher as soon as possible.