Golson's Mission
Statement:
BUILDING FOUNDATIONS
FOR ACADEMIC SUCCESS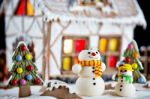 Winter Break
Dec. 22-Jan. 4
Students return Jan. 5, 2017
Congratulations
Mrs. Tiffany Smith
Golson's Teacher of the Week!
To vote for your favorite teacher simply go to the website www.pabc4teachers.com and select Golson Elementary. You should then be forwarded to an electronic form to select your favorite teacher.
Check out the "Highlights" section for info on the P.T.O. fundraiser at Sonny's BBQ the 1st Tues. of each month!
Dec. 8 2nd Grade "Lights of Love" at Jackson Hospital
Dec. 12-16 Santa's Shop*
*if you would like to volunteer to help at Santa's Shop,
please call the school at 482-9607
Dec. 13 Christmas Dinner in the Cafe'
Dec. 15 1st Grade Caroling
Dec. 20 Parent Night 5:30
Dec. 21 Bring 10 Box Tops for a treat!
Last day to meet your AR Goal
End of 2nd 9 Weeks
End of 1st Semester
Dec. 22 Winter Break begins

Help our school earn funding!!
When you shop at Officemax, be sure to mention that you would like them
to donate 5% or your purchase for Golson!!