Golson's Mission
Statement:
BUILDING FOUNDATIONS
FOR ACADEMIC SUCCESS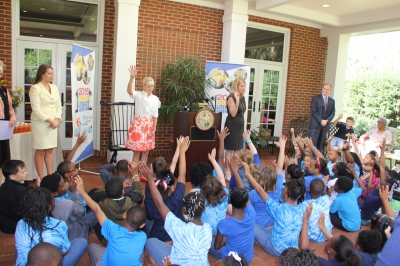 First Lady of Florida, Ann Scott kicks off Florida's Summer Literacy Adventure 2015 at the Governor's Mansion
Click on this link to read more about it:
http://fldoe.org/newsroom/latest-news/first-lady-kicks-off-fifth-annual-summer-literacy-adventure-at-governors-mansion.stml
Have a GREAT summer!
See you back Aug. 10th!
Click the link below to view the 2015-2016 Academic Calendar:
http://images.pcmac.org/Uploads/JacksonCountySB/JacksonCountySB/Sites/News/Documents/2015-2016_Instructional_Calendar.pdf
Golson welcomes Mr. Steve DeWitt
our new Assistant Principal!
Mr. DeWitt is a native of Marianna and was the Teacher on Special Assignment at JAS.
Welcome to the Golson Learning Community!